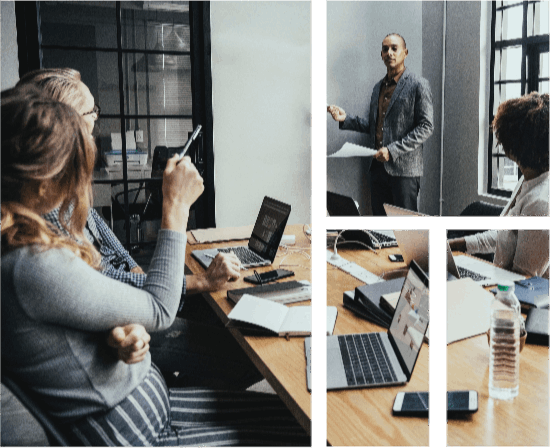 Strativia's


Mission Statement

We help our clients leverage human capital, technology, and systems to seamlessly deliver critical services domestically and internationally.
Customer Intimacy
We get to know our customers and put them first; it is that simple. From our CEO to our administrative staff, we value our customers and work toward the common achievement of their missions and goals.
Fierce Integrity
We do right by our customers, staff, and partners and hold ourselves accountable.
Unyielding Courage
We tell the truth, even when it is difficult and inconvenient, and we maintain our conviction no matter the circumstance.
Fanatical Service
We listen, understand, and embrace our customers' missions, and every move we make from there forward is in alignment with where they are trying to go.
Cooperative Ingenuity
We strive to be resourceful and creative and make a positive difference in every problem without being asked.
Working Together
The ethos we live by is "Together, we can go so much further." To this end, we work with partners who share our core values, and, together, we deliver sustainable solutions for our customers.